This is actually one of the best cakes I've ever made and best of all: it's gluten free, dairy free, white-sugar-free and have a HIGH nutritional content. Even my grandma loved it and that tells a lot. In other words: You just have to try it!
Ingredients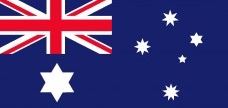 3 eggs (organic)
2 dl coconut sugar
2 dl almond flour
1 dl coconut flour
1 tsk ground vanilla bean
1 tsk "fiberhusk"
2,5 tsk baking powder
1 ½ tsk cinnamon (powder)
1 tsk cardamom (powder)
1 tsk ginger (powder)
1 dl cold-pressed canola oil
½ cold-pressed coconut fat
3 dl raw grated carrots
Sea salt
*Add 2 dl walnuts for more crunchiness.
Cream Coconut frosting
3 dl coconut cream (refrigerated, only the coconut meat and not the water)
½ lemon juice and rind
½ tsk ground vanilla bean
2 tsk honey
sea salt
 *Dried coconut flakes for decoration
Preheat the oven to 150 degrees
Place the eggs and the coconut sugar in a bowl and beat with an electric mixer until thick and pale
Place all the "dry" ingredients in a separate bowl and blend carefully
Sift the dry ingredients in the egg and sugar mixture and gently fold through
Add the oil, the melted coconut fat and lastly the carrots
Pour the mixture into a tin of 24 cm and bake for 50-55 minutes (it's not suppose to be sticky).
Let cool in the tin before frosting time! 
Beat the coconut cream, honey, sea salt, vanilla seeds and lemon, creamy.
Spread the cake with the frosting and top with the coconut flakes. Disfruta!
Ingredienser