So how do you make this trendy Pulled Pork that you probably have eaten and that you probably have been keen to try out for a long time now? It sounds quite complicated… Well it's not and this recipe will give you HEAPS of lunch boxes! I have also cooked it with different setups of vegetables so you can choose between what's in for the season or what's in for your mood today. What is more, the smoked capsicum spice is my current favourite as it adds a nice smoked flavour!
Ingredients (6 port)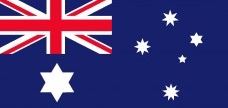 1-1,5 kg tenderloin (fläskkarré)

1 white onion
1 pack of mashed tomatoes
2 msk ground cumin
2 msk ground smoked capsicum (smoked paprika)
½ tsk cayenne pepper
1 msk sea salt
Black pepper
1 pack of chickpeas
Butter (pure 80%) or Cold-pressed coconut fat 
Vegetables (3 alternatives): 
1 Zucchini
2 Capsicums
2 Carrots & 10 Broccolis
Preheat the oven to 90 degrees.
Chop onion and vegetables (apart from the chickpeas) and fry in butter or coconut oil in a big stew.
Add the spices/salt/black pepper and blend with the mashed tomatoes.
Place the meat in the stew and "turn over" so it gets covered by the sauce.
Cook for 12-16h in the middle of the oven. Tips: do it over the night!
When it's ready, use a fork to gently pull apart the tenderloin, it's like magic so tender and there you go, Pulled Pork! Add lastly the chickpeas and more salt/pepper before serving. 
Serve with sour cream/ Turkish yoghurt and if you would like to have a salsa here is a suggestion: 2 avocados, 1 tomato chopped with Rocket salad and lime juice.
Ingredienser (6 port)