Ingredients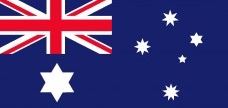 Brownie 

4 dl sweet potato purée (boiled sweet potatoes and then mixed)
2 eggs
3 msk coconut fat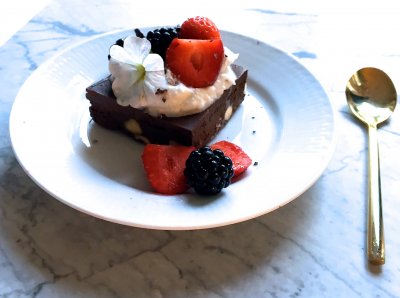 1,5 dl raw sugar/ coconut sugar
1,5 dl cacao
0,5 tsk salt
1 tsk ground vanilla bean
1,5 tsk baking powder
2 msk espresso coffee
1 dl cacao nibs (for some crunchy)
Frosting
100 g dark chocolate (70%)
Sea salt on the top
Preheat the oven to 175 degrees
Place the eggs and the coconut sugar in a bowl and beat with an electric mixer until thick and pale
Place all the "dry" ingredients in a separate bowl and blend carefully
Sift the dry ingredients in the egg and sugar mixture and gently mix through
Add the coconut fat, espresso, the sweet potato purée and lastly the cacao nibs.
Pour the mixture into a square tin and bake for 25 minutes (it's suppose to be a little bit sticky).
Let cool in the tin before the frosting.
Melt the chocolate over boiling water and spread on the cake. Top with some sea salt cause chocolate and sea salt are best friends! Enjoy!
Add whipped coconut cream if you would like!
Ingredienser